Bill Howard Inducted into the COCA Coin-Op Hall of Fame
Bill Howard is known to fellow COCA members as a writer, historian, story teller, and collector. He was inducted into the Hall Of Fame at the November 2018 COCA Meeting in Chicagoland.
Bill Howard has had a very meaningful impact upon the coin-op collecting hobby. He has written numerous articles for "COCA TIMES MAGAZINE" that are both informative and reveal the comradery that exists between fellow collectors. In his articles he tells a story about the history and operation of his coin-op acquisitions, while telling another story about the people that produced the machines and the people that helped him obtain and restore his treasures.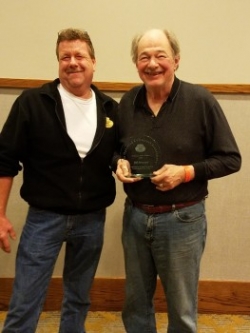 Bill spent many, many days in libraries searching old coin-op journals in his quest to know more about the history of the machines. He formed a list of special, hard-to-find and rare machines that he might add to his collection someday. He utilized this knowledge to help write his magazine articles and 2 books, "EVERY PICTURE TELLS A STORY" and "EVERY PICTURE TELLS A STORY SUPPLEMENT".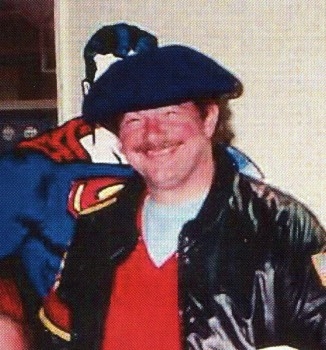 Bill worked with Frank DeMayo and Tom Gustwiller to form the COCA club. Bill also started the idea to have national conventions for our COCA club. He chaired our 2009 convention in San Francisco and has opened his home to countless collectors so that they might share in his passion.
He continues to welcome fellow collectors to tour and enjoy his numerous stories about the history and acquisition of his machines. He always welcomes questions from anyone interested in coin-op collecting.