Member Resources
SLOT DYNASTY AWARD CARDS AND REEL STRIPS FOR TRADE STIMULATORS NOW AVAILABLE
CLICK HERE FOR THE LIST OF TRADE STIMULATOR REEL STRIPS AVAILABLE
CLICK HERE FOR THE LIST OF TRADE STIMULATOR AWARD CARDS AVAILABLE
The complete set of the COCA Newsletters, published and distributed by Frank & Gloria DeMayo is now available online.
These newsletters show the early days of our club (1997-2000). View these PDF files by clicking on the 4 links below.
Ron Keith's Price and Photo Guides for Trade Stimulators..UPDATED BI-MONTHLY…Thanks Ron!
This is the place to find Hundreds of Pictures and Prices for Many, Many Trades Stimulators!
Supply and Repair Sources
Buying & Selling On the Internet
Shipping Advice
Other Good Informational Web Sites
History of Coin Machines
Reproduction and Bogus Coin Machines
Sightseeing Places to Visit
C.O.C.A. Member Web Sites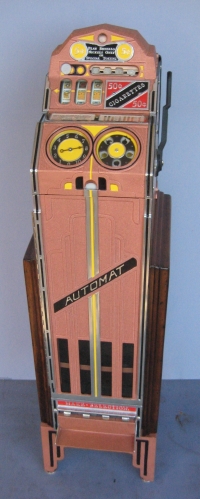 {/if}