Presidents Message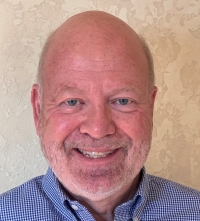 Message from our President
May 2021 submission
The quote "Don't look back. Something might be gaining on you" is attributed to Hall of Fame baseball player Satchel Paige. That works for me because I know what is back there from this last year and a half. But I no longer think it is gaining on us. With each passing day we see so much more positive news than negative as we enter a far more optimistic phase of the pandemic. The decline in pandemic concerns is visible with significantly reduced restrictions, fewer masks – or no masks, more eating out, attending events and just in general return to living life like BC – Before Covid.
My mantra this year is - less fear- more FUN in '21. The result of everything that did not happen as planned in 2020 has left me with a lot of airline credit to use up and I am making that happen. Looking ahead the C.O.C.A. Convention is already on my schedule and should be on yours. Elsewhere in this issue Bill Petrochuk has provided a great article to tell you what you need to know about the October event in Raleigh-Durham and the many reasons you should be there. Check it out.
The Chicagoland Show is on schedule with November 19-21 as the dates. At that time, it will have been 2 years since the last show. Both shows in 2020 were cancelled as well as the one in April of this year. I will be attending and looking forward to getting that event back on track like BC.
In the first half of this year there have been several successful coin-op auctions with more coming between now and year-end. Always keep your attention focused on the C.O.C.A. Times and our website for advertising about those auctions. The Pinball Expo has a new location they will be trying out October 27-30. That long-running event has landed at the Renaissance Schaumburg Convention Center in Schaumburg, IL. Tim Arnold has opened the doors at his great new location of the Pinball Hall of Fame on the famous strip in Las Vegas. The humongous PINBALL sign across the front of the building makes it easy to spot. LOTS more machines will be in play at this larger facility. That is another destination I will be visiting soon.
No matter what your pleasure and interest is within the coin-op hobby there are many ways to scratch that itch during 2021. And the good news is it appears as though we will all be able to do so without major health safety concerns.
Phill Emmert,
President