Bill Whelan Dies at age of 78
Bill Whelan, 78, died Tuesday December 12, 2017 in his home surrounded by family.

He leaves his wife of 55 years, Carole (Swain) Whelan, his daughter Roxanne Robinson including husband Graeme and children, and daughter Kim Shern including husband John and children, and a beloved pug named Cookie as well as many close friends.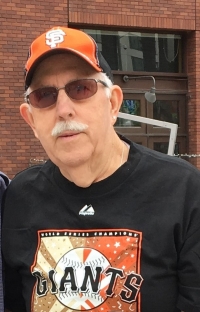 A San Francisco native, he had a thirst for knowledge in the history of the city. He was a proud teamster (47 years) and was well known for his expertise in restoration of vintage gambling machines. He had an imense knowledge of gambling machines and was a key contributor to many of Dick Buesdhel's coin-op books. He sold reproduction reels strips and award cards for many machine under the name of "Slot Dynasty".
He also had a passion for old cars, was a member of several car clubs and enjoyed drag racing in his early years. He had a deep affection for pugs and we are comforted in knowing that he'll be reunited with pugs Liza, Beau, Daisy, Bonnie, and Winston.