Cleveland Rocks, 2017 COCA Convention Recap
Our national convention was held in Ohio on July 13th through 16th 2017. We had the opportunity to tour 19 great collections in Ohio. We saw dozens of upright slot machines, including several doubles and one triple and plenty of counter top slots. Our eyes were treated to numerous trade stimulators, vending machines of all types, and some cool old penny arcade. Pinballs, video games, jukeboxes, & mechanical music machines were in abundance.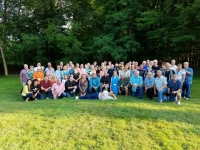 There were automatons, cigar cutters, stained glass lamps, country store items, advertising, brass cash registers, antique toys and banks. We also saw music boxes, whistling birds, band and dance organs, amusement park memorabilia, old Indian relics, a steam engine, old cars, and the most beautiful view of Lake Erie.
All dining was included in the registration fee. We enjoyed great breakfasts, lunch and dinners every day. As a bonus, we were able to see a great collection of American art in Youngstown during our lunch break at the Butler Museum and enjoyed beautiful weather and scenery on our dinner cruise on Lake Erie.
There was room to room trading at the hotel and there were lots of things for sale at the collector's homes. Many members extended their COCA vacation and checked out the Rock & Roll Hall of Fame in Cleveland and the Pro Football Hall of Fame in Canton.
Catherine Morris did a fantastic job as Convention coordinator. It is a lot of hard work to put together an event of this magnitude and our sincere thanks go out to her. A huge THANK YOU to the hosts in Ohio that opened their homes for tour and to everyone that helped make the 2017 convention a success.
It was nice to see some new faces at this convention and to catch up with old friends. Our first convention was held in Ohio in 2004 and COCA has continued to have a convention every year since. Let's hope we can continue the tradition. CLICK HERE TO VIEW MORE CONVENTION PHOTOS ONLINE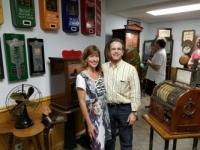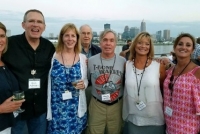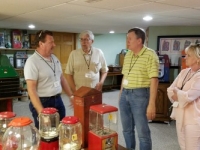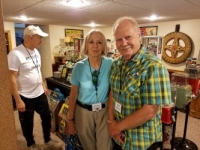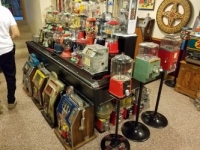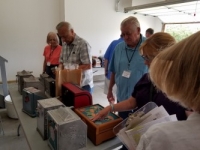 .
.
.
.
.
CLICK ON THE IMAGES BELOW TO SEE ENLARGED VIEWS