COCA National Convention, Northeast Ohio in 2017 REGISTER NOW
Our next convention will be held in Ohio on July 13,14,15,16, 2017. We will tour some great collections in the greater Cleveland, Youngstown, Akron and Medina area of Northeast Ohio. The host hotel will be the Embassy Suites by Hilton Rockside, Ohio. Located at 5800 Rockside Woods Blvd. Independence, Ohio, 44131.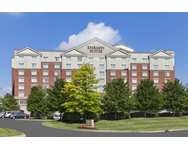 More than 15 Ohio collectors have indicated they will be ready to host our group. There will be early bird tours on Thursday afternoon, several tours in the Youngstown/Warren area on Friday, and numerous tours close to the hotel on Saturday. Sunday will feature some optional tours available locally and in Central, & Southern Ohio. There may be some pre and post-convention tours on other days as well. Northeast Ohio is a one-day drive for a huge number of our members.
All dining will be included in your registration fee. There will be a welcome dinner with a "happy hour" free open bar on Thursday evening at the Embassy Suites Rockside.
Friday plans include free cooked to order breakfast, lunch, and a river boat dinner cruise. Saturday will include breakfast, lunch and farewell dinner. Sunday will include breakfast.
Optional bus transportation is available if there is enough interest, although self-driving and ride sharing is encouraged for all events.
We expect this convention to sell out. There should be some outstanding buying and selling opportunities as well at this event. There will be room to room and parking lot trading at the hotel. Bring some things to sell and be prepared to buy.
The hotel is about 15 minutes from the preferred airport Cleveland Hopkins Airport (CLE) ......also less than one hour from Akron Canton Airport (CAK).
RESERVATIONS MAY BE MADE NOW AT THE EMBASSY SUITES ROCKSIDE BY CLICKING HERE. Reservations are available for only $129 +tax for 1-King or 2-Double Bed suites. All suites include free made-to-order breakfast and complimentary Evening Reception. The special COCA price is good from July 10 thru 18, 2017. This will allow you to extend your stay and tour some of the other great venues in the area, like the Rock & Roll Hall of Fame in Cleveland and the Pro Football H.O.F. in Canton.
The registration fee for COCA members and their guests is only $205 per person. Early registration is highly recommended.