Denver to host COCA National Convention July 21-24 2016
There is still time to register for the July COCA Convention. Don't miss this opportunity to see great coin-op and have fun with your fellow collectors! REGISTER BEFORE SATURDAY JULY 9TH DO IT NOW!
Denver, Colorado has been selected as the host city for the 2016 COCA National Convention. Home of the Broncos, Nuggets, and Rockies, COCA members should enjoy the great weather, scenery and collections. The convention will be start on Thursday July 21st and continue through the 24th weekend.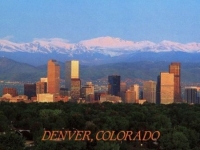 The club will tour several great collections along with a scenic train ride through the mountains. Plan now to attend one of our best conventions ever. The registration fee for the convention is only $159 per person. The host hotel will be The Embassy Suites Denver Southeast. -- 7525 E Hampden Avenue, Denver, CO 80231. Phone (303) 696-6644. The hotel was completely remodeled in 2015 and has a "brand new" feel. The location is convenient to collections we will view to the north, south, and west.
The COCA rate is only $129 for 1 King or 2 Double Beds. These spacious two-room suites offer a separate living area with sofa bed, armchair, executive kitchen area with wet bar, refrigerator, microwave and coffee maker FREE Parking and FREE standard WiFi.
Room block reserved for July 21, 2016 - July 24, 2016. The special room rate will be available until June 22nd or until the group block is sold-out, whichever comes first. If you want to come in early or stay later just call the hotel directly to reserve at same rate. CLICK HERE TO RESERVE A ROOM The Group Code is: XCO.
Your stay in Denver includes FREE All You Can Eat Full Cooked-to-Order Breakfasts and Complimentary Evening Receptions (FREE DRINKS!) held in the relaxing, lush, tropical atrium. This will provide a great environment to meet old friends and make some new ones!
The fun begins on Thursday 7/21. The first collector tour is scheduled for Thursday afternoon so try to schedule travel to arrive by early afternoon. All of the collections are easily accessible by car and have ample free parking. This will be a self-drive convention.
Some members have expressed interest in optional bus transportation to the events. If you are interested in finding out more about this option, please contact Cathy Morris: catherine@ati-ia.com
On Thursday evening we will have a private welcome reception at the hotel with snack & hors d'oeuvre buffet and open bar, followed by room to room trading. Registration packets will be available.
THERE WILL BE LOT OF GREAT COIN-OP TO SEE AT THIS CONVENTION! Ten Colorado collectors have agreed to open their homes for tours. Collections will include a wide variety including gambling, advertising, vending machines, country store, cars, soda fountain, arcade and more. You will see some of the best cast iron, uprights, roulettes, oddball machines, early match vendors, trade stimulators, slot machines, cigar cutters, pinballs, fabulous advertising, classic automobiles, general store, soda pop, and mechanical music in the world.
Friday afternoon will feature a motor coach ride to the mountains with Honey Baked Ham assorted sandwiches on the trip. Choose from roast beef, ham, turkey, club or veggie. Box lunch comes with potato chips, cookie and a drink. We will then board the Georgetown Loop Railroad for a scenic trip through the Colorado mountains. This trip includes Seasonal Artisan Cheese Plate featuring Four Cheeses. (Beer and Wine Cash Bar available.)
CLICK HERE TO VIEW A DRONE VIDEO THAT DAVE BURRIT SHOT OF THE GEORGETOWN RAILROAD
The first 106 people to register will get to ride in enclosed parlor cars. Additional people will be in regular cars but can move into parlor cars when the train stops. We will return to the hotel by 6pm and enjoy a Pasta Buffet Dinner with salad and dessert, taking advantage of the FREE Embassy Suites reception for beverages.
Saturday night Group Dinner and Final Collector Tour: At the host home we will have a Gala BBQ Farewell dinner with all the fixings after we tour! Optional bus transportation to this event will be available for an additional $15 per person. This collection is just 15 minutes from hotel so driving and car pools are also possible.
Sunday Morning Optional activity: If there is enough interest the Forney Museum will open early for us to tour at 10am. The Forney Museum of Transportation is a one-of-a-kind collection of over 600 artifacts relating to historical transportation. It includes not just vehicles, but also buggies, motorcycles, steam locomotives, aircraft, carriages, rail equipment, fire apparatus, public transportation, sleighs, bicycles, toys & die cast models, vintage apparel and much, much more! Additional cost per person is $11. Please add that amount to your registration if you want to tour! Regular operating hours on Sunday are 12-4 if we do not have enough for a group tour. Forney Museum Website
VIEW & PRINT THE CONVENTION REGISTRATION FORM HERE
Please make all checks payable to COCA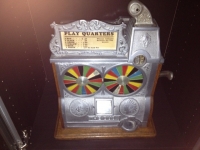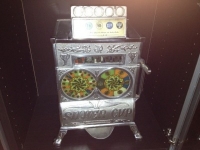 .