Jack Freund & Mike Gorski become 2017 COCA Hall of Fame Members
A tie vote resulted in 2 members being welcomed into the COCA Hall of Fame for 2017. The COCA Hall of Fame Award(s) are presented annually at the fall meeting to one or more individuals who have made "outstanding contributions" to COCA and/or the hobby of collecting coin operated machines.
Jack Freund is an inspiration to numerous collectors of Vending Machines and Trade Stimulators. An active member of COCA, he has attended most of our conventions with his wife Ginny, has hosted COCA events at his home and has been a guest speaker in Chicago.
Jack has found, collected restored and sold thousands of machines over his many years in our hobby.
As one of the pioneers in coin-ops, his knowledge of the machines and their history is superlative. He has always been a persistent "finder" and was among the first to set up in Chicago with great things for sale.
Jack has written many articles for COCA Times Magazine. He continues to share his coin-op wisdom to collectors both new and old.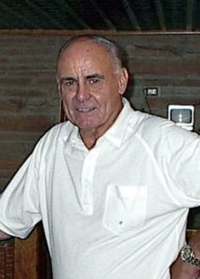 Mike Gorski (1931-2017) was know as the "Godfather of Coin-Op", and many called him "Uncle Mike". He was awarded the first "COCA Lifetime Achievement Award" shortly before his death.
His quest for an old slot machine would lead him to a lifetime spent finding, restoring, collecting and replicating coin-op machines and other "great stuff" He made his living as a Captain of a Fire Department and a Landscaper. He also sold machines from his home in Ohio and at the Chicagoland shows.
Mike was known for his sense of humor, shenanigans, and he loved to wheel and deal. His home was always open and collectors from across America would stop to visit or phone Mike on a regular basis. If someone was looking for a part, a machine or a bit of knowledge, they could usually find it from Mike.
He collected all types of Gambling machines, Penny Arcade, Vending, and Mechanical Music. Many of us got the coin-op "bug" after a visit with Mike. His memory continues to be an inspiration to us all.