Jackie and Ken Durham inducted into COCA Coin-Op Hall of Fame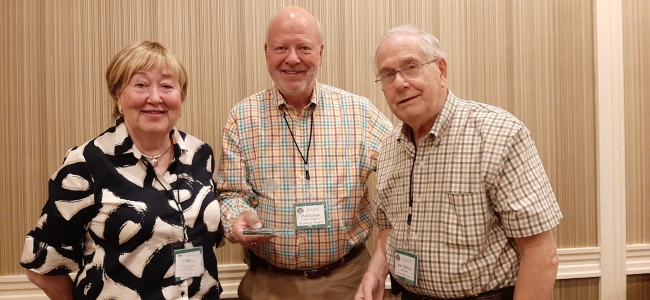 The Durham's are the newest members of our COCA Hall of Fame. They began collecting in the 1970's and never stopped. They attended the very first coin-op shows in the Chicago area, Atlantic City and California. They have bought and sold gambling, arcade, and vending machines for the past 50 years.
Jackie and Ken also published a free newspaper called the "Chicagoland Gazette" for many years. It was filled with articles and resources for machines and parts. If you were a part of the Chicagoland scene in the 80's and 90's you probably picked up a copy at every show.
They also host one of the very first Coin-Op websites, "GamerRoomAntiques.com" It is still a great source for machines and information. Between their website and selling at coin-op shows, they have probably sold as many machines as any other dealer/collector in the hobby.
They have always been great supporters of COCA. Jackie served as the Vice-President of COCA and Jackie, Ken and Bill Howard initiated the idea to hold the very first National COCA Convention. It took place in Ohio in 2004. Their former home in Washington DC and now in North Carolina has many coin-op machines on display, although it is a bit smaller now than it was in DC where every room in the house was packed full of machines.
This "Dynamic Duo" is certainly worthy of this great honor. Congratulations and welcome.