Chicagoland Gameroom Show, COCA Meeting and Swap Meet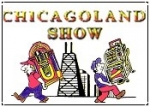 COCA will hold a FREE swap meet on THURSDAY MORNING NOVEMBER 10th, AT 8:30 am in the side parking of the Double Tree Hotel. ALL ARE WELCOME TO BUY AND SELL COIN-OPS AND ANY OTHER RELATED GAME ROOM GOODIES.
COCA will hold its annual meeting at 6:30 ON THURSDAY EVENING 11/10/22 AT THE DOUBLE TREE HOTEL in Salon-A.
COCA Members can get the reduced room rate of $109. King or Double at the DoubleTree by Hilton Libertyville-Mundelein 510 East Route 83, Mundelein, IL 60060.
USE THIS LINK TO RESERVE A ROOM
Guest can also reserve their rooms by calling the hotel at 847-949-5100 and using code COC..
The Chicagoland Gameroom Show will be held in the Lake County Fairgrounds and Event Center in Grayslake, Illinois.
The public is cordially invited to attend the largest antique show of its kind this FRIDAY, SATURDAY, SUNDAY November 11 - 12 - 13, 2022
Located halfway between Chicago and Milwaukee with easy access to expressways, O'Hare and General Mitchell Airports, walking distance from two commuter rail lines to Chicago, and a short drive from shopping centers, Six Flag and over 8000 hotel rooms.
The event center is a 65,000 sq. ft. building, and will continue to provide both outdoor and indoor selling.
Have questions? We have answers!
Is the show open to the public?
Yes, everyone is invited!
What are the hours?
Fri – 7:00 am – 5:00 pm – Early Bird Preview Sat – 9:30 am – 5:00 pm – General Admission Sun – 9:00 am – 2:30 pm – General Admission
What is the cost of admission?
$50 for Early Bird Preview (Includes Friday thru Sunday admission)
$25 for Friday Parking Lot only ticket (no admittance to building or on Saturday or Sunday)
General Admission
$7 for adults per day – Saturday/Sunday
Children under 12 – Free
$11 for adults for a 2-day ticket (Saturday & Sunday)
How much does parking cost?
Parking is free!
Is everything for sale?
Generally, yes, unless previously sold
Do you have to be a "dealer" to come in on Friday?
No – Many people come for the best selection of items because so much merchandise changes hands that day.
What does the $50.00 dealer preview charge allow?
It is your admission for all 3 days. It allows you early buying privileges in the parking lot and in the Event Center on Friday (no selling). All Friday early buyers will need a ticket/wristband to enter the fairground's selling area, including the parking lot. It also allows you to enter the building at the same time the dealers enter on Sat. & Sun. (1/2 hour – 1 hour prior to the general public entering).
Lake County Fairgrounds Event Center 1060 East Peterson Road Grayslake, IL 60030
For more information please check out the CHICAGOLAND GAMEROOM SHOW WEBSITE
_______________________________________________________________________