COCA Coin-Op Swap Meet, Nov. 2019, & April 16, 2020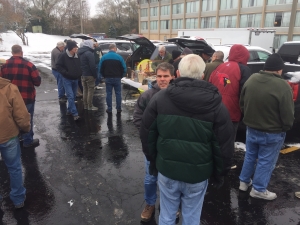 At the Fall Chicagoland Show, COCA sponsored a Parking Lot Coin-Op swap meet. It was held in the side parking lot of the Double Tree Hotel on Thursday morning. Despite the cold and snow, many members were there to buy and sell.
COCA will sponsor a Spring swap meet on Thursday Morning, April 16, 2020 at 10:00am in the side parking lot of the Double Tree by Hilton Hotel in Libertyville, Illinois. We hope this one will be another success.
All COCA Members can get discounted hotel room rates of $99 per night, plus enjoy a deluxe buffet breakfast every morning for only $5 (Regular $15 per person) COCA Members can choose a room with One King or 2 Double Beds at the special $99 rate. Call the Double Tree hotel directly at 847-949-5100 to reserve a room.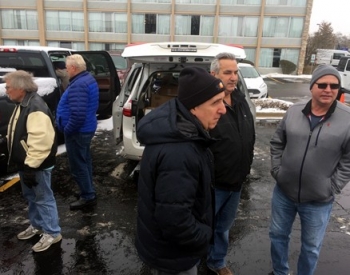 .
.
It is a short 10-minute drive (5.3 miles) to the new show location, The Lake County Fairgrounds & Event Center, 1060 E. Peterson Rd., Grayslake, IL. It is 45 minutes (25 miles) north of Ohare Airport via I-294/ I-94
COCA will hold a membership meeting on Thursday Evening, April 16, 2020. All members and their guests are invited to attend. Check the COCA website, COINOPCLUB.ORG for the meeting time and agenda.