2022 COCA NATIONAL CONVENTION IN RALEIGH/DURHAM NC
We will have numerous coin-op collection tours on Friday, Saturday and Sunday morning, (including several home tours not seen in 2010)
• Thursday Evening Oct. 13, 2022, Welcome reception.
• Friday Evening Oct. 14, 2022, Buffet Dinner.
• Saturday evening Oct. 15, 2022, Gala Farewell Buffet Banquet.
• Free deluxe breakfast buffet with cooked to order eggs and omelets included in your Hotel stay.
• Room to room and parking lot selling available, plus other items may be for sale along your tour route.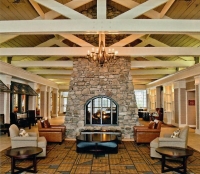 Hotel Reservation Information
Host Hotel: DoubleTree by Hilton Raleigh Durham Airport at Research Triangle Park "Mansion on the Hill", 4810 Page Creek Lane, Durham, NC 27703, 919.941.6000. 1 King or 2 Double bed rooms are available at the special rate of only $115 + tax, per night. These room rates are available for Wed 10/12, Thurs 10/13, Fri 10/14, Sat 10/15, Sun 10/16. Please make your reservation soon, the discounted rate of $115 may not be available after Sept. 23rd.
Hotel Reservation includes: Complimentary Cooked to Order Breakfast (reg.$15pp), FREE Wi-Wi & Parking. Free airport shuttle to RDU Raleigh/Durham Airport (3 miles, 5 min.)
Room Reservations
You can make online reservations by using the link below Or call the hotel directly to make your reservations
1-800-941-6000.
Registration Form