THE COCA NATIONAL OCT 8-9-10, 2021 CONVENTION IN RALEIGH/DURHAM NC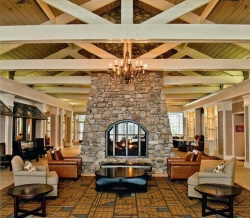 THE 2020 COCA NATIONAL CONVENTION HAS BEEN POSTPONED. THE NEW DATES ARE OCTOBER 8,9,10 2021. IF YOU HAVE MADE RESERVTIONS AT THE DOUBLETREE HOTEL PLEASE CANCEL THEM NOW.
OUR ROOM BLOCK WILL RE-OPEN THIS OCTOBER. WE WILL POST A NEW ONLINE LINK FOR YOU TO MAKE YOUR NEW RESERVATIONS FOR 2021.
ALL OF US IN NORTH CAROLINA ARE AS DISAPOINTED AS YOU ALL ARE.
WE HOPE THAT BY NEXT FALL YOU WILL BE ABLE TO TRAVEL SAFELY AND ENJOY A GREAT CONVENTION. STAY HEALTHY, SEE YOU IN OCTOBER 2021
2021 C.O.C.A. National Convention, Raleigh NC
Fri, Sat, Sun, October 8-9-10, 2021
Join your fellow COCA members in Raleigh for three days of fun-filled activities. Meet old & new friends while spending your weekend viewing some of the best coin-op & advertising collections. Convention will begin Friday evening and continue through Sunday evening.
*Checkout on Monday Oct. 11 (Columbus Day.)
Plan now to attend this special event. Tour collectors homes in the greater Raleigh area, and join in fellowship, fun and food at the Double Tree Hotel near Raleigh Durham Airport.
We will have numerous coin-op collection tours on Saturday and Sunday, (including several home tours not seen in 2010) Plus other optional tours pre and post-convention.
• Friday welcome reception with hors d'oeuvres & turkey carving station.
• Saturday evening Deluxe Italian Buffet Dinner.
• Sunday evening Gala Farewell Buffet Banquet.
• Free deluxe breakfast buffet with cooked to order eggs and omelets.
• Room to room and parking lot selling and other items may be for sale on your tour route.
Hotel Reservation Information:
OUR ROOM BLOCK WILL REOPEN FOR NEW RESERVATIONS THIS FALL IN MID OCTOBER 2020. WE WILL POST A NEW LINK HERE FOR ONLINE RESERVATIONS THEN.
Host Hotel: DoubleTree by Hilton Raleigh Durham Airport at Research Triangle Park "Mansion on the Hill", 4810 Page Creek Lane, Durham, NC 27703, 919.941.6000. 1 King or 2 double rooms are available at a special rate of only $112 + tax, per night.
If you wish to extend your stay, Mon 10/11 rate is the same $112, Early arrival on Wed 10/6or Thurs 10/7 is $139, includes the FREE breakfast.
Hotel Reservation includes: Complimentary Cooked to Order Breakfast (reg.$15pp), FREE Wi-Wi & Parking. Free airport shuttle to RDU Raleigh/Durham Airport (3 miles, 5 min.)
Call the hotel directly to make your reservations 1-800-941-6000. When calling please reference the dates of stay and the Coin Operated Collectors Association. Group code: COC
DOWNLOAD AND PRINT THE 2021 COCA CONVENTION REGISTRATION FORM