Windy City Coin-Op & Advertising Show Wheaton, IL
Zurko's Promotions (a 48-year Promoions Co.) wil be hosting a new event at the Chicago Suburban Du Page County Fairgrounds in Wheaton, IL. on March 29, 30, and 31, 2019. The Du Page County Fairgrounds has five separate buildings, covered sheds, and outside space, and is just a few short minutes from the PHEASANT RUN RESORT in St. Charles. Collectors and dealers can call Pheasant Run at 1-630-584-6300 for discounted room rates.
The DuPage County Fairgrounds is located at 2015 W. Manchester Rd., Weaton, Illinois, 60189.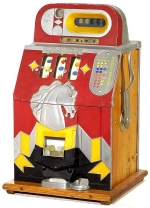 Many areas of collecting could be offered for sale, including Vintage Slot Machines, Penny Arcade Games, Cash Regiosters,Antiques, Fans, PinBall Machines, Video Games, Advertising, Old Scales, Soda Machines, Trade Stimulators, Vending Machines,Country Store items and Much, Much More!
A special designated"Car-Corral"will be available for vintage & collecttible cars to buy, sell, show or trade! Restoration services will also be on hand for many coin-op collectibles.Special Guests, lectures and seminars to be announced.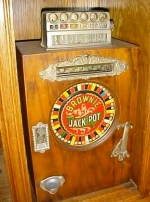 Friday March 29: Noon to 6pm / $50
Saturday March 30, 9am to 5pm and Sunday 9am to 3pm / $7 GOOD FOR BOTH DAYS
Children 12 and younger are free with adult. FREE PARKING
For additional information call ZURKO PROMOTIONS at 715-526-9769